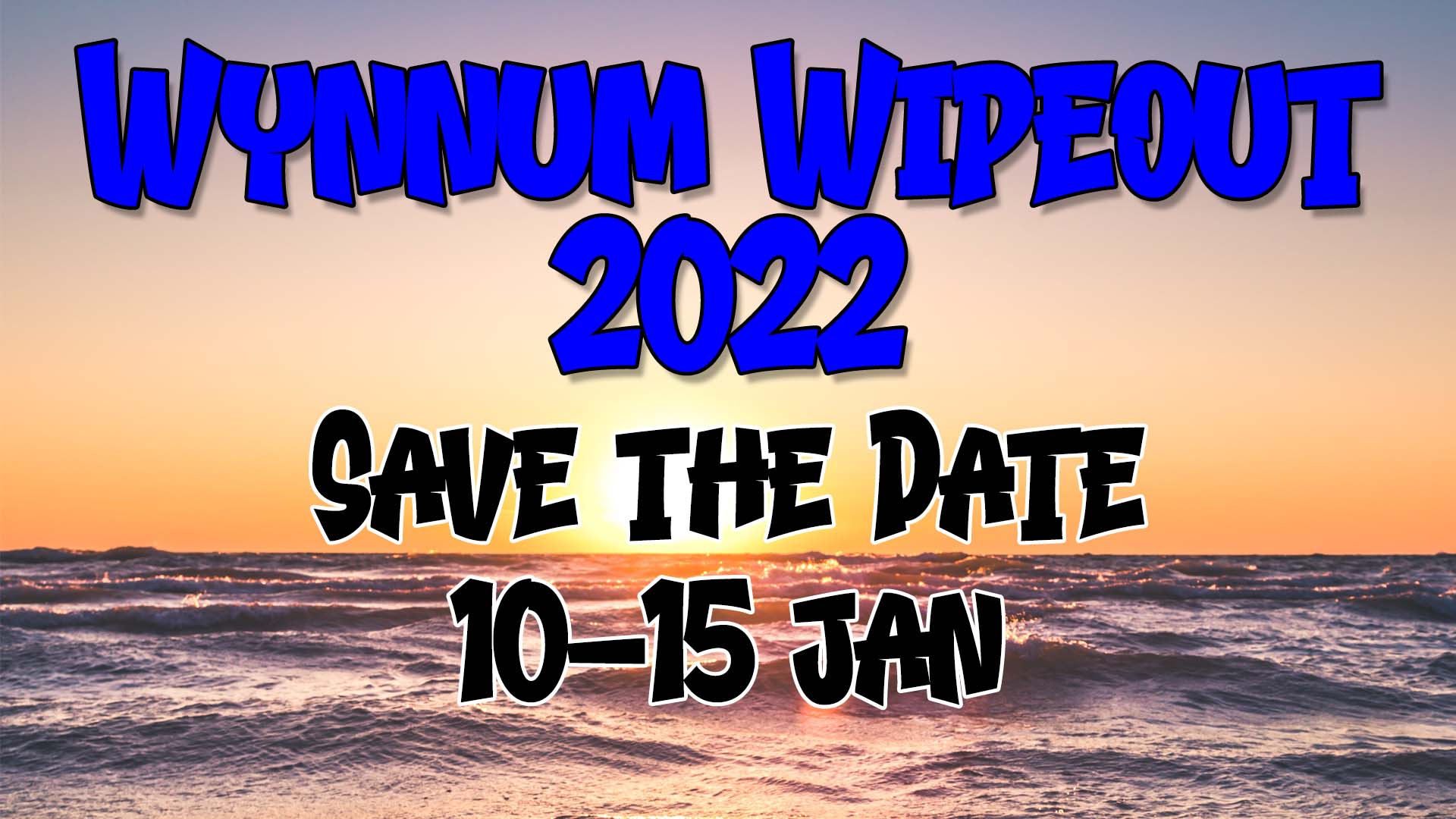 WELCOME TO WYNNUM WIPEOUT
Wynnum Wipeout is a holiday program for young people in the Wynnum Manly area who will be in grade 6 to grade 12 in the year the program runs.
The program is run from our base in the school hall at Wynnum State High School, Peel Street Manly.
Started in 1994 by the Chaplains at Wynnum and the then Wynnum North High Schools the program was designed to give kids something to do in the school holidays.  Over 25 years later we think it is still the best way to finish the school holidays.
UPDATE 8 FINAL THANKS
That's it.  All done for another year.
Thanks for bringing your kids to the program this year.  What a year it was.
With COVID changes, and all sorts of other things to make adjustments around we can't thank you and your kids enough for the patience, generosity of spirit and support this week.
The behaviour across the week was really good and everyone just did what had to be done.  They wore masks, the checked out, they helped when needed, they supported each other, they made it easy to run the program.
Thank you.
Also BIG thanks to:
Our venues and sponsors.  Every year they give us deals that help us keep the prices as low as possible.  With covid impacts this year that did not change much at all and we are very grateful.
Our leaders, who not only volunteer their time, but also have to pay a fee to attend each year.  We really can't do it without them.
Our supporters in the local churches who pray, donate and give their time and storage spaces throughout the year to help us keep our costs as low as possible.
The Steering Committee – Chaplain Greg, Chaplain Randall and Brooke who I get to work with each year to bring Wipeout to life.  This is an incredible team who all bring incredible leadership skills to the program.  We are very blessed to have them all on team.
Stay tuned to the Facebook group or email list this year as we will share information around events similar to Wipeout or opportunities from our sponsors that may interest you.  It's our way of helping them for helping us.
If you have the resources and are able to give a little more to help us offset expenses, we welcome your contribution.  Details are on our Support page abotu how to do that.
Until 2022 have a fantastic year and stay safe.
thank you
Paul
Program Director
UPDATE 8 POOL PARTY LOCATION
Pool Party will be at Wynnum State School
81 Boxgrove Avenue
NOT AT WYNNUM HIGH
Start at 10am and ends at 2pm
UPDATE 7 – WET & WILD
Thanks for registering your child for Wet and Wild.
Just a few important reminders before heading out tomorrow.
ARRIVING
Arrive at Wynnum High School hall between 8.15 and 8.30am so we can get the kids away as fast as possible.
We aim to be there as close to opening as we can.
WHAT TO BRING
Swimmers, lunch (Or money to buy lunch at Wet and Wild), hat, sunscreen (we will also have some), water bottle, bag
WHAT NOT TO BRING
Anything valuable.  We have a leader watching bags all day but can not guarantee personal belongings.
HOW THE DAY FLOWS
There is a base point that is manned by a couple of leaders all day.  If a child has any issues they can always find a leader here.
These leaders will be with peoples bags and personal belongings all day.  We do our best to watch everything but can not guarantee absolute security.
High school kids are allowed to move around the theme park in groups without direct supervision.  It is recommended they travel with a buddy at all times.
Primary school age kids are expected to travel the park in a group with a leader.  The leader will move with them and oversee them.  Kids are expected to remain in this group and not run off alone.
If you are ok with your child traveling the park alone or with friends without a leader please let us know so we can make a note of that.
Kids are expected to check in once across the day to reapply sunscreen at least around lunch time.
RETURNING HOME
We leave the park in time to be back at Wynnum High at 6pm.  Sometimes traffic holds us up a little but the buses usually get back on time.
CHECKING OUT
Kids who have had a Parent / Guardian respond with a YES to the text message sent regarding check out will be 'checked out' on the bus during transit.
they will be able to leave immediately after getting off the bus.
Kids who have not had a parent respond or have responded no, will be moved into the hall to await a parent / guardian to check them out.
UPDATE 6 – NEW RESTICTIONS
We are super excited that we can go ahead with Wynnum Wipeout.
Scripture Union sent a message yesterday advising of the impacts of new restrictions.
We are excited that Wynnum Wipeout can go ahead this week from Tuesday until Saturday.
Below is a link to the COVID Declaration that we require all parents to complete prior to their child arriving at camp.
With the changes in COVID plans announced today by the Chief Medical Officer we are required to implement a policy that all leaders and participants wear a mask for indoor activities (excluding meals) and carry a mask on them when they are outdoors. In order to comply with this we are asking that your child bring a mask each day. The camp will have a limited supply of masks on hand to replace any damaged ones but we are unable to provide masks for the whole program on short notice. Your Directors will go through the COVID Safe plan to all participants at the start of camp including how and when to wear a mask.
If with the changes over the last few days you no longer wish to have your child participate in the program please contact the Director ASAP and a full refund will be provided in the week after camp.
We apologize for any inconvenience these changes may have caused.
_____________________________________
If you have not received that email please let us know on wynnumwipeout@gmail.com
_____________________________________
Other changes we have to put in place for this year due to impacts of the restrictions and covid in general:
No lunch available through Wipeout canteen.
Please provide lunch for your child. We have listed the few activities that will have commercial facilities available for purchasing lunch on the activities page fo the website wynnumwipeout.com/activities
No changes after 4.30pm
In order to provide venues with their required contact tracing information no changes to activities will be able to take place after 4.30pm every afternoon for the following day.
Kids to check out each day
Before leaving each day the kids will need to check out formally and get ticked off a list. We will explain this process to them each morning.
PM Only Activity arrive for 11.30am
If doing a PM only activity we need kids to arrive at 11.30 for an event and site briefing. This is required every day they attend.
Any questions of course don't hesitate to get in touch.
UPDATE 5 – COVID Lockdown
Hello,
Paul from Wipeout here with a quick update on all things Wipeout.
With lockdown happening this weekend through till Monday 6pm our Monday schedule has been cancelled.
We are assessing the situation as things progress and there are a a couple of possibilities we need to consider.
Our team will meet Monday after the announcement to confirm what is happening from there. We will update you here, through the email list (sign up through the contact us page) and the Facebook group.
There are a few additional processes that need to be added this year if things go ahead such as checking out in the afternoon, the possibility of wearing masks throughout the event etc.
Thanks for you support and understanding as we all work through this together.
Expect another update late Monday afternoon.
thanks
Paul (I wish I could have gotten some steak at the shops) Adams
Director – Wynnum Wipeout
UPDATE 4
Thanks to everyone for your patience as we work thorugh the tech issues this week.
We should have contacted everyone now.
If you have any questions pelase continue to email us.
UPDATE 3
Registrations are now live!!
Head to the Registrations page to book in.
UPDATE 2
Registrations are getting close to be launched.
We are doing final tests to make it as streamlined as possible.  This year to make the back end system stuff easier we registrations will be in 2 parts.
You will first register your kid(s) and then booking activities will happen as a separate process after they have been registered.
This will allow us greater flexibility and control of the back end system for managing activities, activity rolls, and changes across the week.
This means that if you are registering multiple kids you will need to book and pay for each child individually.  Apologies for the extra time this will take for you, but it should make a lot of processes easier for the program to run smoothly across the actual week of the event.
If you have joined the Email List then please note you need to confirm your subscription.  Once you sign up you should receive and email asking you to confirm your subscription.  If yo don't confirm then you won't receive emails as they are released.
As always email us at wynnumwipeout@gmail.com should you need anything clarified.
UPDATE 1
Wynnum Wipeout 2021 is on.
There will be some additional safety structures put in place to keep us covid safe but we are excited to be able to confirm the event is happening in 2021.
We have set up a mailing list to keep you informed as an option other than out Facebook page.  If you are interested in joining that please sign up on this link:  MAILING LIST
Registration for the 2021 program should open in December.
How Wipeout works!
Monday – Thursday 8.15am – 4pm
Monday to Thursday we run a variety of Activities that start from $5. The doors open at 8.15 am and the day ends at 4pm, with participants doing either two half day or one full day activity.
Activities can be pre-booked though our online portal or by attending our 'in person session'.
Once the doors open the participants sign in and confirm their activities for the day.
If they have not Pre-booked an activity, participants can nominate which activities they would like to attend based on available space that day.
While we sort of the final logistics for the morning, the team presents a fun and interactive half hour presentation on positive choice and the basics of the Christian faith, then participants are transported to the activities on offer around Brisbane.
Lunches can NOT be purchased at the program in 202.  You will need to bring your own. We will have a very reasonably priced canteen.
Friday 8.15am-6pm
Friday is our Biggest Day Out and starts at 8.30am and ends at 6pm.
Saturday 10am-2pm
Saturday is Pool Party and BBQ which runs from 10am to 2pm